Caelera distributes 3/6/12G and HD Video SDI Components and Crosspoint Switches for post-production and switching applications. We also offer a range of DSP-based Low-Power Hands-Free Communications Products and Video Surveillance Devices for embedded applications such as Security Systems, Intercoms and Emergency Phones.
Suppliers specialising in Audio and Video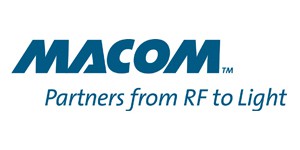 Macom
Macom develops solutions which optimise the cost and performance of equipment that supports SMPTE standards. Typical applications include serial routing switchers, production switchers, master control equipment, monitors, cameras and processing equipment. Their product offering spans a complete signal chain for an SDI link, including high-performance, multi-rate equaliser and cable driver solutions for emerging UHDTV standards as well as legacy 3G, HD and SD.
Macom also offers video crosspoint switches that optimize data rate, size, performance and power efficiency for serial routing and production switcher applications, with built-in signal conditioning and non-blocking matrix sizes ranging from 2×2 all the way through to 288×288.
Their products deliver the highest levels of integration as UHDTV video drives accelerating adoption of next-generation video solutions. MACOM's new 12G-SDI video solutions for 4K ultra high-definition (UHD) broadcast video transport applications enhance next-generation system designs by providing higher density, lower power and lower material cost for transporting high quality UHD images compared to lower speed solutions.
Visit Website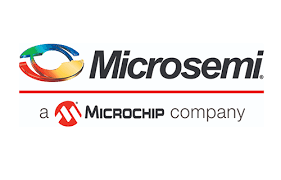 Microsemi
Microsemi offers a range of advanced Audio Processing platforms and solutions. These include DSP-based hardware ideal for today's growing need of low-power hands-free communications. This field upgradable platform, when combined with Microsemi's algorithmic firmware, enables beam forming, multi-channel Acoustic Echo Cancellation (AEC), direction of arrival and far field MIC capabilities. Microsemi's audio processing solution accelerates time-to-market via validated reference designs and easy-to-use development tools. These powerful new technologies are the foundation for automatic speech recognition, sound classification and other intelligent decision making functions based on sound and audio processing.
Visit Website