Caelera distributes a range of low-power and mixed-signal flash-based FPGAs which incorporate IP security features and cores such as microcontrollers and various high-speed physical interfaces.
Suppliers specialising in Programmable Logic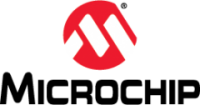 Microchip Technology
Microchip Technology Inc. is a leading provider of microcontroller, analogue, FPGA, connectivity and power management semiconductors. Its easy-to-use development tools and comprehensive product portfolio enable customers to create optimal designs which reduce risk while lowering total system cost and time to market
Visit Website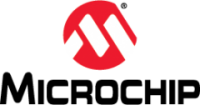 Microsemi
Microsemi Corporation (MSCC) offers a comprehensive portfolio of semiconductor and system solutions for communications, defence & security, aerospace, automotive and industrial markets. Products include high-performance and radiation-hardened FPGAs and SoCs.
Visit Website

Pyramid Semiconductor
Highly Engineered Semiconductor Products for Commercial, Military and Aerospace Applications, including High Speed and Low Power SRAM Memory with small and medium density, Legacy EEPROMs Memory with small and medium density and FCT and FCT-T logic products including 45 functions (buffers, transceivers, decoders, flip-flops, etc)
Visit Website