Caelera distributes optical communications products including active and passive optical components and transceivers for networking, storage, wireless, and cable TV applications.
Suppliers specialising in Optics Technology

Coherent (Finisar)
With the broadest product portfolio in the industry, Coherent is dedicated to helping our customers leverage the power and speed of optical communications. Our world-class products meet the increasing demands for network bandwidth and data storage. For more than three decades, we have provided components and subsystems to networking equipment manufacturers, data center operators and telecom service providers.
Visit Website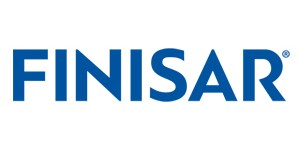 Finisar Optics
Finisar is the world's largest supplier of optical communication products & is now owned by II-VI.
Finisar's industry-leading products include optical transceivers, optical engines, active optical cables, optical components, optical instrumentation, ROADM & wavelength management, optical amplifiers, and RF-over-Fiber.
Visit Website